Get to know Rebecca Bradley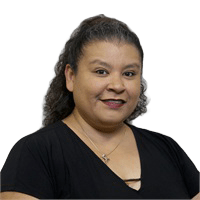 Client Relations Specialist
512.268.9220
rbradley@e3wealth.com
Becky works to ensure her clients have the resources they need to feel confident in their retirement process.
Becky joined e3 Wealth in 2017 as director of first impressions in the Kyle, Texas, office. Becky was previously employed as an administrative assistant for a government services medical staffing company in San Antonio, Texas.
Becky was born and raised in Kyle, where she currently resides with her husband, Colin. Colin and Becky have two children, Xavier and Frances.
In her spare time, Becky loves spending time with her children, baking and antique shopping.