Get to know Mark Schreiber, CPA®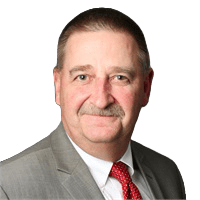 314.822.4440
mschreiber@e3wealth.com
Mark leverages his 30-plus years of public accounting and tax experience to help his clients create more confidence in their retirement future.
Since 2018, Mark has been focusing on investment management and tax planning for families and small businesses.
Mark manages over $25 million in assets, utilizing modern portfolio theory and focusing on asset accumulation, preservation and distribution strategies. Estate, trust and long-term care planning adds to his wealth management philosophy.