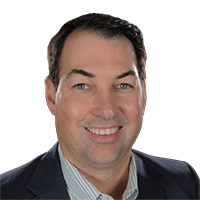 After graduating from Stephen F. Austin State University in 2001 with a BBA in Business, I was eager to jump right into the business world by opening my own medical supply business in Beaumont, Texas. After years of running a successful small business and seeing the benefits of helping others, I decided to launch a new career path.
As a client of financial services, I knew how exciting preparing for the financial future was. I wanted to share that excitement with others and made the decision to join a group as an advisor in 2008. With each new client I meet, I am fulfilled knowing that I'm helping them pursue their financial goals for retirement.
My focus is to help people develop a clear vision as to what it means to retire. I help people answer questions such as, "How much money will I need at retirement age adjusted for inflation and net of taxes?" I want to help people have an honest vision as to where they currently measure up with their finances and what actions must be set in motion to hit realistic retirement goals.
I was lucky enough to marry my wife, Kelli, in 2005. We are so blessed to have three children, Case, Callie Jo and Colbie who provide me laughter every day. I enjoy spending every moment I can with my family.