Get to know Savannah Rodriguez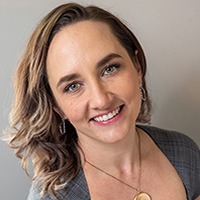 Savannah was born and raised in Austin, TX. She attended College for photojournalism but shortly after college found herself drawn to the non-profit sector and more specifically Animal Welfare. She has spent most of her professional career in this field, most recently as a logistics manager with the ASPCA's Relocation Program. Prior to that she managed high-volume, low-cost veterinary clinics for the at-risk community in her hometown as well as holding the Director of Community Medicine role at Humane Rescue Alliance in Washington, D.C.
Wealth management is a fascination for Savannah. Growing up, there was a lot of focus put on working extremely hard but, there was not much education on how to handle, grow or manage money, and even less on how to make your money work hard for you. She is looking forward to using her operations and logistics experience to support the team of e3 Wealth Nashville and sharing her gained knowledge with our client family. Her heart closely aligns her values with giving back to her community and helping others.
As an avid photographer, her work has been celebrated on the cover of Animal Sheltering Magazine by The Humane Society of The United States and she continues to offer her photography services pro-bono to pets in need. She currently resides in Nashville, TN with her sweetheart Andrew and their tiny mutt, Whiskey.
Come visit our e3 Wealth Nashville team page by clicking here.