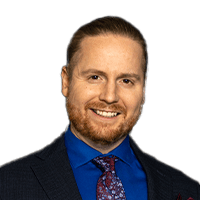 Private Wealth Advisor | CEO e3 Wealth Nashville
615.538.8447
along@e3wealth.com
Andrew has been practicing comprehensive wealth planning for the last 7 years and takes an educational approach to his wealth management practice. He takes the complex and makes it simple by empowering his clients with knowledge. Investing and retirement planning are important to many; Andrew believes it is import to strengthen our personal financial knowledge and support it with a financial plan.
Andrew serves his client family across the country from Nashville Tennessee. Educating is one of the most rewarding parts of Andrew's career and he has proudly hosted more than one hundred financial education events and has been implemental in the education and planning of thousands of retirement plans.
Come visit our e3 Wealth Nashville team page by clicking here.